Jim Carrey (Award-Winning Actor) said "it is better to risk starving to death than surrender.  If you give up on your dreams, what's left?"   

Jim gave that quote as a very successful actor.  But before he became a famous actor, I met Jim in the 1980's in a small San Francisco comedy club.  
I was a Casting Director in town and saw his incredible talent. After his performance, I was compelled to speak to him.
I found Jim sitting in a corner booth, alone. He was quite shy.  I told him how much I enjoyed his show and let him know he should never give up on his dream.  
He was sooo talented & engaging.  Jim was very humble and appreciated my comments.  
At that time, he didn't believe in himself.
As you know, he later went on to be a top box office star.

"You can fail at what you don't want, so you might as well take a chance at doing what you love."
– Jim Carrey – 
---
Many actors worked the comedy club circuit or little known acting venues.  
Jay Leno was another actor I saw many years ago in a little club in San Jose, California.
Very few people knew him at that time….but he had incredible talent and stuck with it.
I'm sure he had many setbacks.  But he kept at it and became very rich and famous.
"If I have one advantage, it's that I will try to work harder than the next guy."   ~ Jay Leno

Most professional actors live a life of endless cattle-call auditions, which usually result in rejection or a bit part.  
So many actors gave up on their dream.  Their fears took over and they followed a "safer" path….never realizing their dream.
But a few, dedicated actors followed their dream—no matter what! 
---
Meditate as often as you can and get the extra support and boost you need to stay on track.
The road is not always easy….but it's worth it.  Stay the course.  Never give up on your dreams!
I strongly encourage you to go to The Guided Meditation Site for a Free Guided Meditation link.
I downloaded it and listened to it this morning. VERY POWERFUL!
I also received a Free Music Audio that I'm listening to right now.  Beautiful music & very inspiring.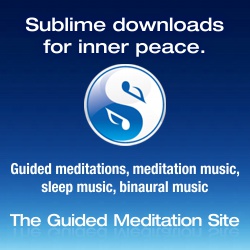 Check out their site.  I know you'll be impressed.
Then please let me know what you think, OK?
Just post your comments, below.
Namaste'